midwiferyeducation.org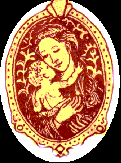 nurturing the heart of midwifery!

MIDWIFERY; the art and science of promoting safe pregnancy and an empowering birth experience. We believe that midwives hold the key to safe, gentle childbirth! We strongly support the many forms of midwifery education.

We are midwives with a mission!
Midwifery Updates sponsors regular, affordable, highest-quality conferences to help midwives keep their knowlege base fresh and current! We also maintain a current list of conferences held by other groups and associations. Come to this site for information on Continuing Education Opportunities, seminars and workshops for midwives, apprentices, students, doulas, childbirth educators and others involved in the childbirth field.
SPECIAL ANNOUNCEMENT!
The Midwifery Updates
WINTER CONFERENCE!
December 4, 2006!
See our conference page!


Click on our "Past Conferences" page to see a bit of our history!
NEWS AND UPDATES
NEW WEBSITE
We have a new website to help midwives and students stay in contact with each other, discuss issues, and spread the word about classes and events. The website includes a regional events notices, and a "Dear Midwife" Forum. This new type of open format allows every visitor to post questions, announcements, comments, and responses for all to read.
The website also has an interactive CALENDAR. This is a new POWERFUL tool for communication! Any person can enter an event: a meeting, a class, a discussion group, a conference, a seminar... even a party or lunch meeting! Come visit the calendar and POST your announcements!
NEW Midwifery Mentorship Program
The International Center for Traditional Childbearing is sponsoring a midwife education program modeled on traditional mentorship and hands-on learning experiences. The students will soon be staffing a free prenatal care center to bring midwifery care to all who desire it, regardless of income. Come see
The ICTC Student Website
.
The students also use the PNWM website for discussions of class topics. Feel free to join us.
You can learn more about International Center for Traditional Childbearing by clicking
here
.
NEW Book Release
"Research Updates for Midwives" can be viewed at the
Midwifery Today
website.
It can be ordered there, or by contacting us directly.
NEWS FROM OREGON
Please send us announcements of meetings and events -- or post them yourself at PNWMidwives. Let's keep in touch with each other!
We look forward to meeting you at one of our workshops or other events around the region.
And we extend to you this
Midwife's Blessing......
MAY ALL YOUR BIRTHS BE EASY!
AND MAY EVERY BABY
BE WELCOMED --
WITH GENTLENESS, AND PEACE,
AND BE BORN INTO
LOVING ARMS

Would you like to help us stay online? We would greatly appreciate donations! (paypal to

hdw4@msn.com

)
THANK YOU!
Mailing Address:
3354 SE Caruthers
Portland, OR 97214
Phone: 971-207-3255