Handmaiden Midwifery/The Midwifery Clinic is proud to provide practical prenatal and birth care in the comort of your home. From your free pregnancy test through your 6 week postpartum visit, Handmaiden Midwifery/The Maternity Clinic offers personalized affordable care.
Call Midwife Judi Plummer for an appointment 505-838-4330
.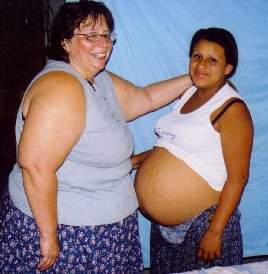 I have International experience with a specialty in rural midwifery.
se habla espanol. Click on "my mexican experience" page